The restaurant
Bulles et Bonheur
The Champagne Bar
Bulles et bonheur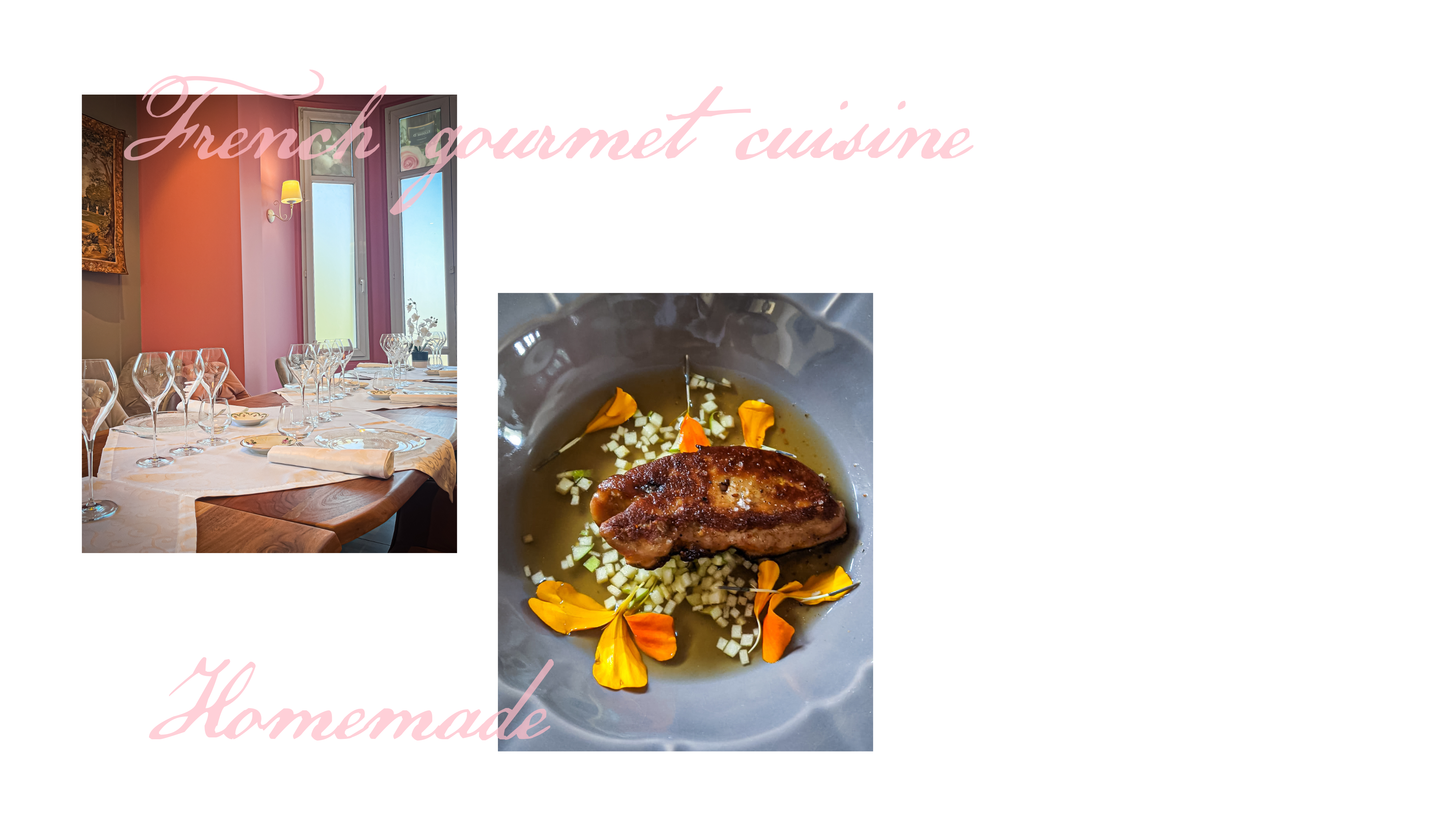 When you come to La Demeure, discover our homemade gourmet French cuisine.
Bookings can also be made on +33 (0)6 63 69 11 10.
"As a lover and enthusiast of French cuisine, I began my apprenticeship in the kitchen at the Ferrandi school, belatedly at the age of 21. At the same time, I was apprenticed to Anne-Sophie Pic at La Dame de Pic (one Michelin star). At the end of my apprenticeship, I decided to move into a more traditional cuisine, joining the kitchens of Jacques Faussat's La Braisière restaurant (one star in the Michelin guide), a cuisine from the Gers, his native region. A year and a half later, to broaden my culinary knowledge, I decided to move into catering, joining brigades such as Pôtel et Chabot and Dalloyau. An opportunity opened up for me just after that. The opening of Alain Ducasse's ORE restaurant at the Château de Versailles. I didn't hesitate for a moment to take part in the opening. 
Thanks to all these chefs and all the encounters I'd made during my 6 years in the kitchen, I was able to open my own restaurant on the Place de la Madeleine in Paris in collaboration with Nicolas, to perfect my food and wine pairing skills. 
Today, a new adventure is opening up for me through a collaboration with the ELODIE D. Champagne house, where I'll be able to showcase all my know-how and creativity."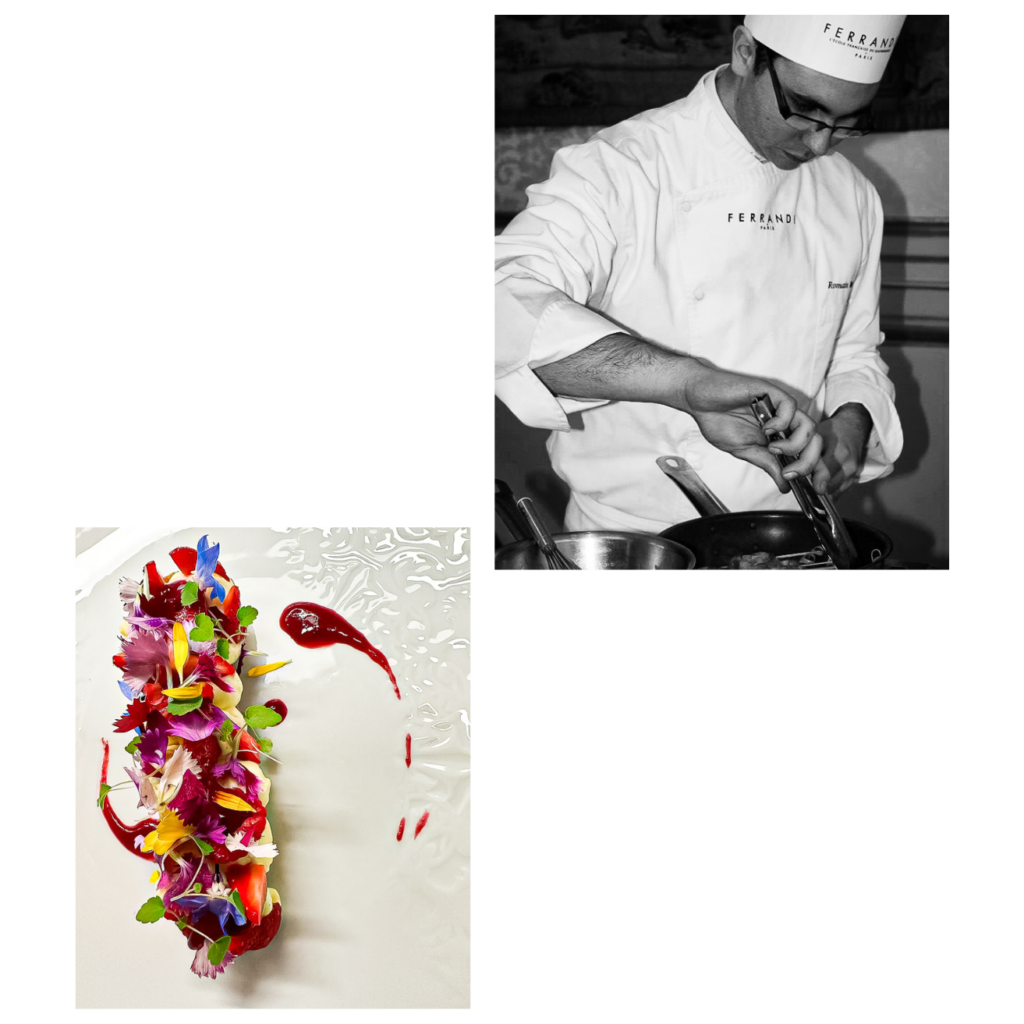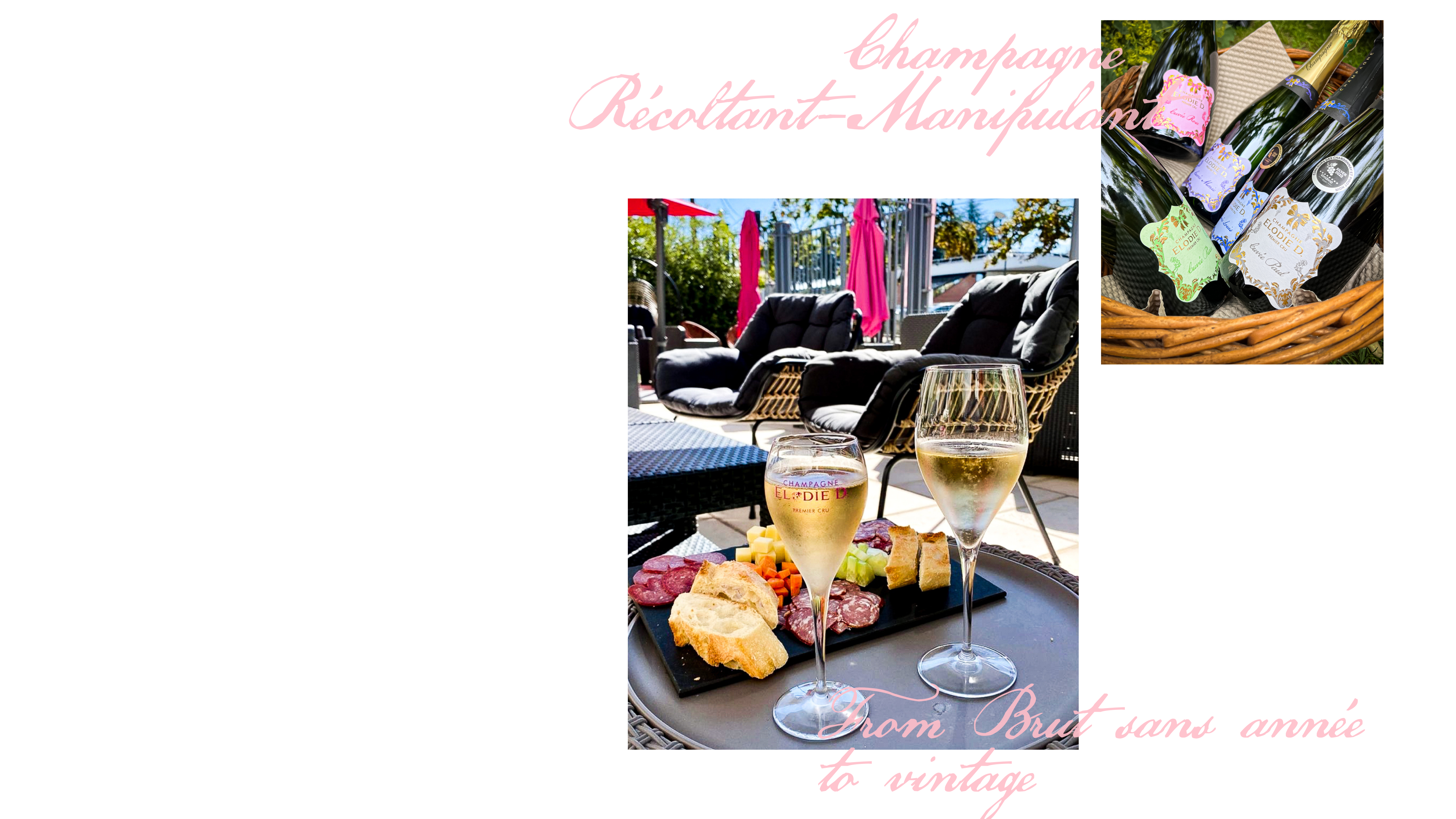 During your stay, discover the Champagnes of our estate, Champagne ELODIE D. Enjoy a tasting in our Champagne bar, on the terrace or in our boudoir lounge.