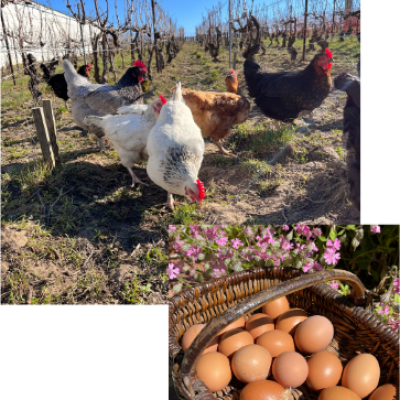 Breakfast is served in our Louis
XVI style lounge or on the terrace to enjoy the beautiful days.
Continental breakfast: coffee, milk, hot chocolate, tea, cereals, baguette, croissant, French chocolate bread, butter, jam, eggs, freshly squeezed orange juice,…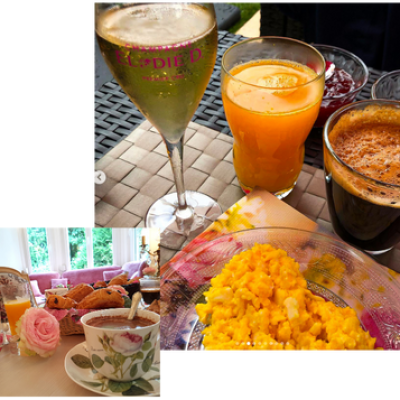 During the tourist season, our hens live in the city, on Avenue de Champagne in Épernay, to offer fresh eggs for the breakfasts of La Demeure d'Élodie's guests. And in winter, they have a rural life in our vineyard of Écueil to clean, aerate and fertilize our soil naturally.